Among number of countries across the world, Australia has continued to retain its position as a favourable destination for international students. It offer lots to those planning to pursue their studies there for higher education. The number of Indian students in Australian institutes rank second after China.
The factors favourable for Indian students are,
Multiculturalism: Australia is an ethnic and multiracial country and the most welcoming nation across the globe. It respect the cultural diversity that non-natives bring to the education institutes and communities. Therefore, diversity is visible in every aspect. Moreover, the Australia friendly relations with other countries ease the conditions for students studying there, with its convenient policies.
Moderate expenses: The living and tuition cost is lower than other developed countries like US and UK. However, students prepare a potential budget for their stay period in the country so as to manage their finances better. Some Australian universities offer scholarships, which could help reduce financial burden by a specific margin. For example: RMIT University offers Science, Engineering and Health scholarships for Indian Students.
Ultra-modern Academic Facilities: The progressive schooling instruments and provisions with excellent state-of-the-art laboratories, classrooms, libraries and technology, allows students to gain practical knowledge and improve their overall learning capabilities. Australia boasts an abundance of new technology and innovations, a favourable factor for future generation.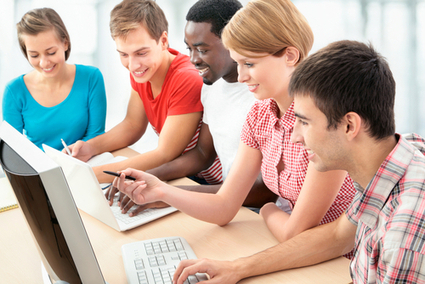 Top rated institutions: Australia houses some of the most reputable universities in the world. The country's best institutions are: Australian National University, USNW Sydney, UQ, and so on. They offer a wide variety of courses and degrees, so that students can choose an ideal field and school for them.
International recognition: Australian universities enjoys a worldwide reputation for excellence in all areas of tuition and training. To maintain it, the Australian government regulates the entire system. Students with degrees earned from them gain lot of global exposure.
Sociable environment: Australia is an international students' haven with number of pleasant and outgoing cities, including: Melbourne, Sydney, Canberra, Brisbane, Adelaide, Perth, and Gold Coast.
Work opportunities: Australia offers work permits to International students in number of fields including Agriculture, Aeronautics, Accounts and so on. Also, it allows them to work for maximum 20 hours/week throughout the study period or course session. One can gain work experience in desired field.
The US and UK have an adverse policies regarding foreign study at present, thus international students are preferring Australia, a third most popular training destination in the English speaking world.